EDUREFORM Faculty Training
Our EDUREFORM Training for Academic Staff gathered our core team of Experts to train the faculty members  of The Maharaja Sayajirao University of Baroda, Savitribai Phule Pune University, Shivaji University and Chitkara University. Two training sessions took place in April and May 2022 – one in Baroda and another in Pune – and they thoroughly and successfully prepared the Academic staff to start teaching the EDUREFORM Innovative curricula in the upcoming academic year. We feel proud to count with a cohort of knowledgeable and engaged faculties that are helping us to reach our goals!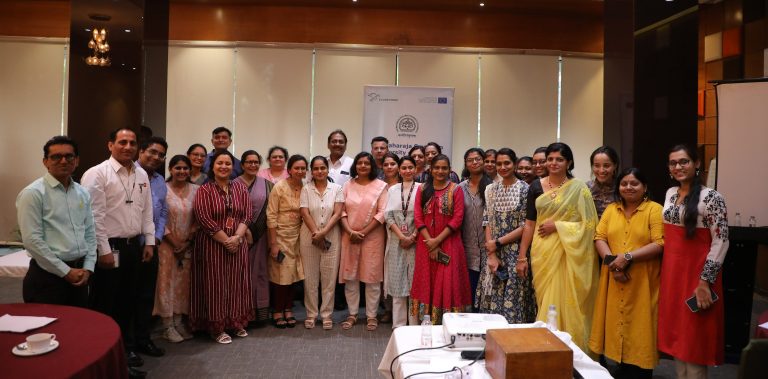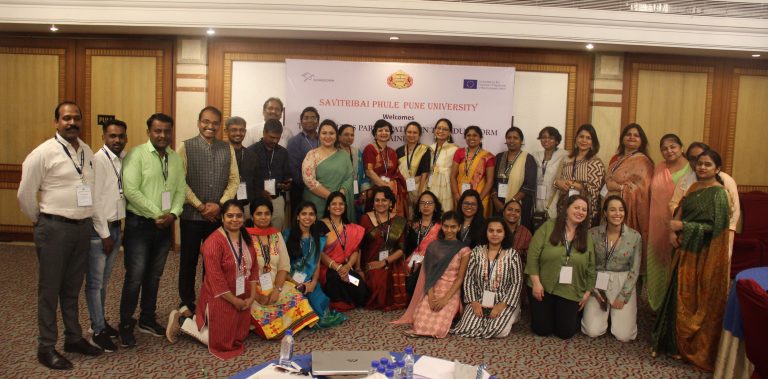 Our training sessions for the Academic staff left us with many unforgettable moments. A lot of learning was involved but we must admit we had a lot of fun too! Our Innovation Manager, Mansi Uppal, wanted to capture the great atmosphere created during the EDUREFORM training. She made herself this 'Behind the scenes' video. We hope you like it as much as we do!
Day by day EDUREFORM is achieving its goals, it is building a community of passionate educators, teachers, faculty staff, researchers that altogether believe in a common goal: bringing creativity, critical and analytical thinking skills to the classrooms around the world. One event and one pedagogical tool at a time, we are preparing students for the 21st century societies.  
Advanced Pedagogy in Higher Education
Training co-financed by Savitribai Phule Pune University
Our partner University, Savitribai Phule Pune University organised a training for University Academic staff on 'Advanced Pedagogy in Higher Education'. During two weeks, from January 4 to January 18, hundreds of faculties were trained by international experts in different innovative pedagogical tools. Several members of the EDUREFORM Consortium joined the cohort of master trainers and disseminated their knowledge and expertise of our project Innovative Curricula. 
This event counted with more than 40 intensive and insightful sessions that were facilitated in a practical manner for the Faculty  Members to equip themselves with the right tools to teach in times of the 4th Industrial Revolution. 
This is the beauty of the EDUREFORM Project
The event on Advanced Pedagogy in Higher Education was co-financed by our partners, Savitribai Phule Pune University and yet it counted with a high number of members of our EDUREFORM Consortium. The EDUREFORM project has become like a fuel that has brought our partners together to work towards a commonly shared goal: improving the quality of education in the 21st century. 
This ambitious goal is materialising day by day thanks, not only, to the expertise and knowledge of the project but also due to the connections, friendships, ideas shared, prejudices challenged and obstacles overcome.