Training Teachers to Mitigate the Impact of the 4th Industrial Revolution
In-service teachers are one of the two key beneficiaries of the EDUREFORM Grant. EDUREFORM trains Indian secondary school teachers with a set of innovative pedagogical tools that they can use in their classrooms to promote creativie, critical and analytical thinking skills. EDUREFORM trainers master these pedagogies and they deliver very interactive, informative and engaging training sessions. The teachers trained become our best multipliers to replicate the benefits of EDUREFORM.  Our expert trainers from the EDUREFORM Consortium will be imparting 6 vocational training for secondary school teachers – hosted by our 6 Indian partner institutions.
Teachers are now Facilitators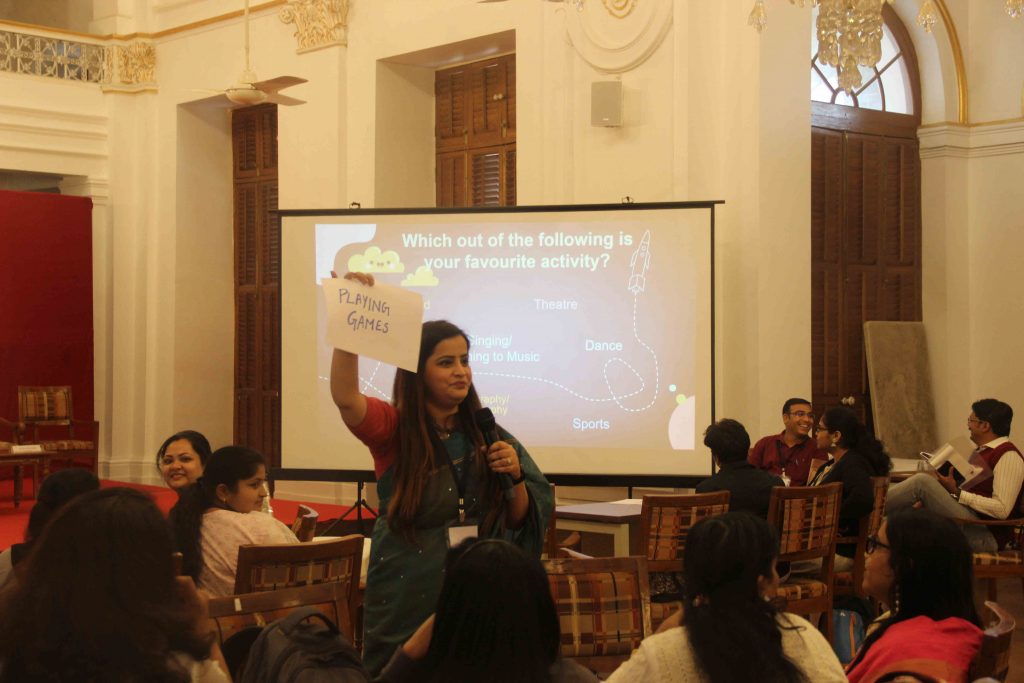 EDUREFORM equips teachers to promote creativity, critical and analytical thinking skills in their classroom. Our set of innovative pedagogical tools are carefully rigorously imparted by our cohort of expert trainers from our partner institutions. They prepare the right environment to explain all the inner workings of the pedagogical tools. The learning is based on theory and practice, giving teachers the confidence and knowledge to replicate the same methodologies in their respective classrooms. EDUREFORM training sessions are the perfect example that innovative pedagogies, engaged teachers and expert teacher trainers, make up for the best formula to achieve Education 4.0.
Chitkara International School Vocational Training
From the 26 to the 28 of July 2022, our first vocational training took place, hosted by Chitkara International School, Chandigarh. A cohort of teachers from Chandigarh and Punjab were taught how to master 10 innovative pedagogies. The training was a success in all forms – engaging discussions, interactive activities, frutiful debates, and definitely a lot of learning.

The Fourth Industrial Revolution has given teachers what might be the greatest responsibility of our time: to upgrade their teaching methodologies so they can unlock their students potential and prepare them with the right skills to thrive in our more and more dynamic societies. Education is not only about giving students the right skills to find a job, it is also the most powerful tool to teach a student how to adapt to the environment – a key component to find happiness and fulfillment in one's life.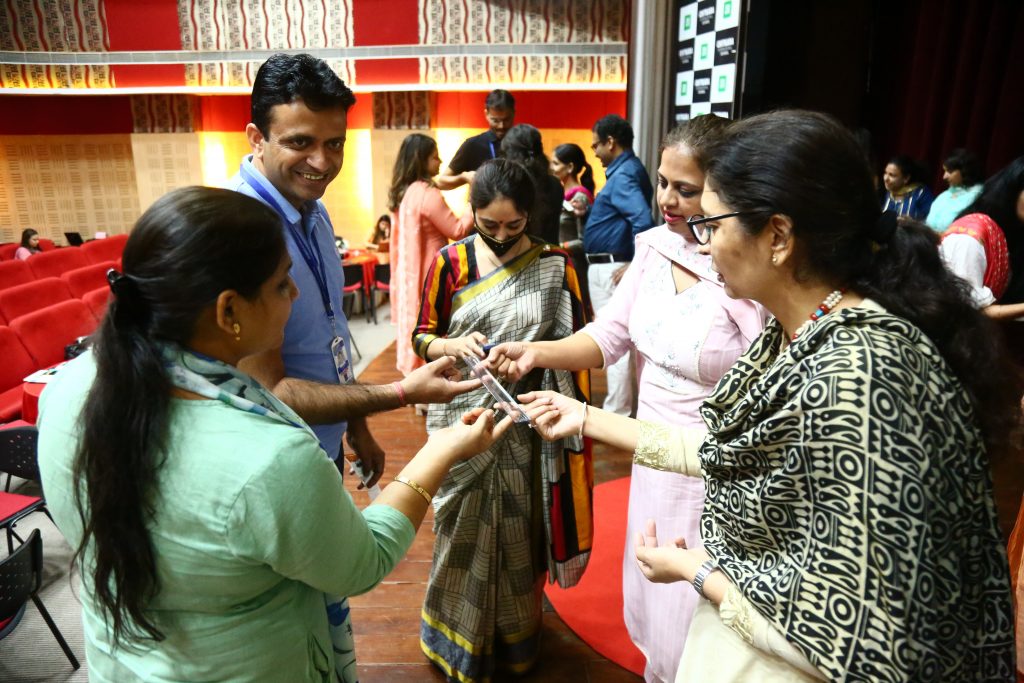 The Maharaja Sayajirao University of Baroda Vocational Training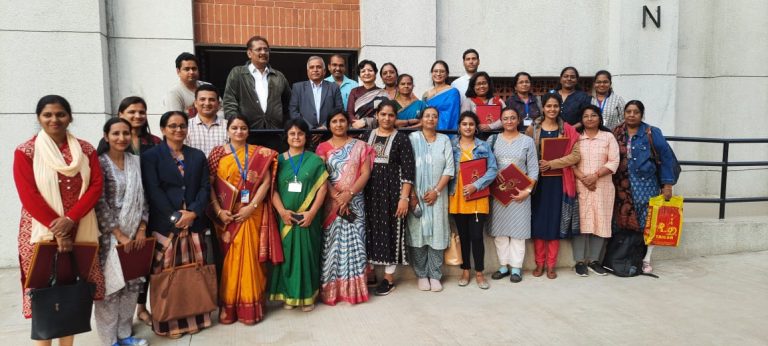 Our EDUREFORM second vocational training for teachers took place at The Maharaja Sayajirao University of Baroda from the 17 to the 19 of January 2023. The purpose was to give teachers first-hand exposure to the cutting-edge pedagogical tools of our EDUREFORM curricula
. 

From a list of 22 pedagogies, 10 educational tools were chosen with the target audience in mind order to provide detailed explanation of each tool. Master specialists from Indian Partner Universities attended as the experts  for this session. All pedagogical tools were taught in a practical manner, by making the teachers interact and participate in a myriad of insightful activities.
Those were three intense days, full of learning and interaction where not only the teachers showed a continuous engagement and enthusiasm they also interacted with the master trainers to continue perfecting our set of innovative tools. The cohort of teachers trained showed their appreciation towards EDUREFORM and The Maharaja Sayajirao University of Baroda and called for more such opportunities to be extended to them. Teachers want to equip themselves and feel ready to prepare their students in times of the 4th Industrial Revolution.
Shivaji University Vocational Training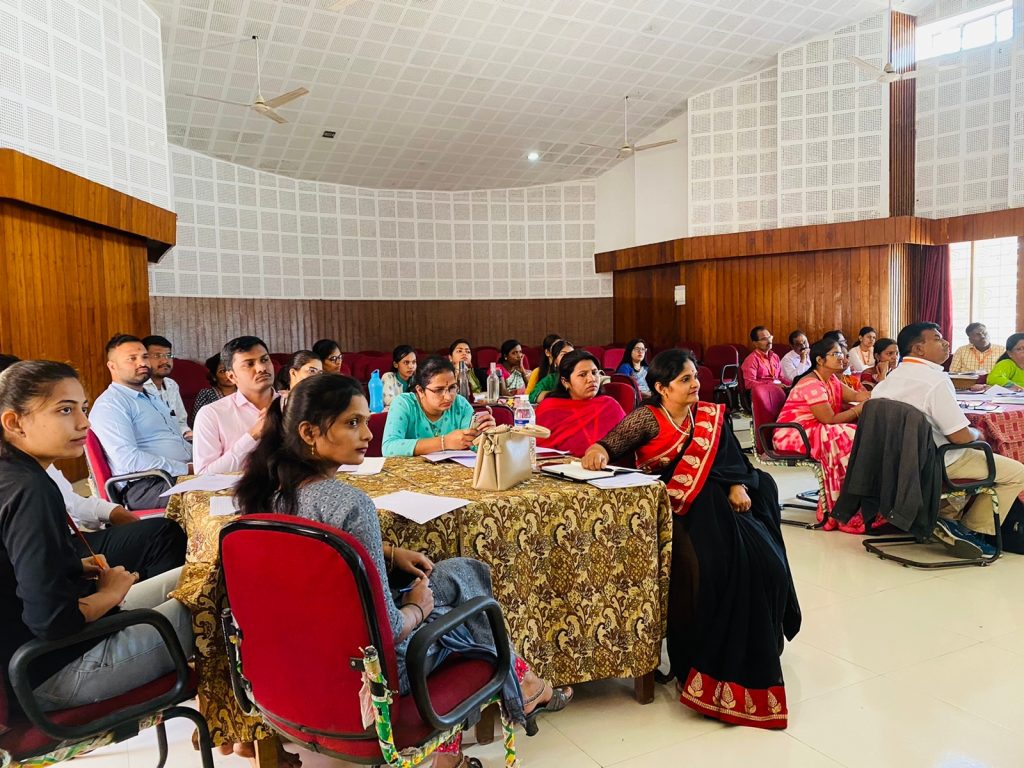 Kolhapur here we go!
The third EDUREFORM vocational training for teachers took place at Shivaji University Kolhapur in the month of January 2023. During three days, a cohort of more than 30 teachers from the Kolhapur region were taught 10 of our innovative pedagogies. This time we also counted with European master trainers from the University of Latvia. The secondary school teachers trained highly valued this training opportunity given to them to upscale their teaching methodologies and promote creativity, critical and analytical thinking skills in the classroom.
From Computational Thinking, to Heads and Tails, Elisir and Poison and many more… the teachers trained showed a great interest in applying the 10 tools learned back in their classrooms. What a success this was!
Savitribai Phule Pune University Vocational Training
Our fourth EDUREFORM vocational training happened in the month of February 2023, hosted and organised by our partner Savitiribai Phule University.

More than 50 teachers were trained this time, what a huge outreach and success. Besides, not only master trainers came from Chitkara University and Shivaji University they also arrived from JAMK University of Applied Sciences and from the University of Latvia. It was truly a multicultural setting  third EDUREFORM vocational training for teachers took place at the heart of SPPU.

The teachers came from diverse schools from different areas in Pune: public and private and during the three days they showed their will to learn and upskill themselves to become facilitators in their classrooms.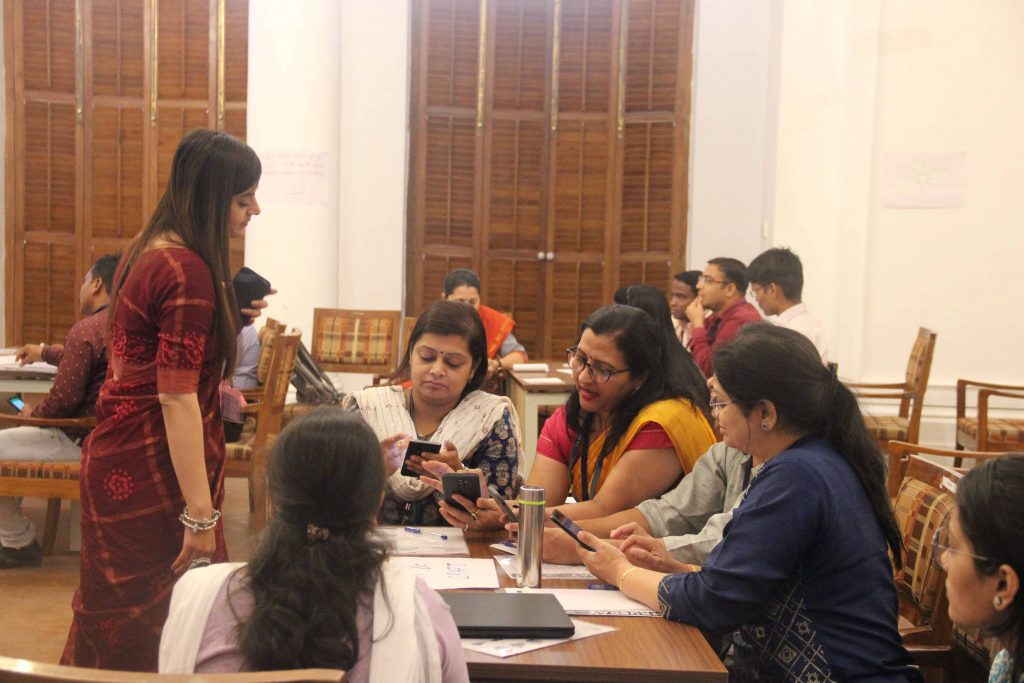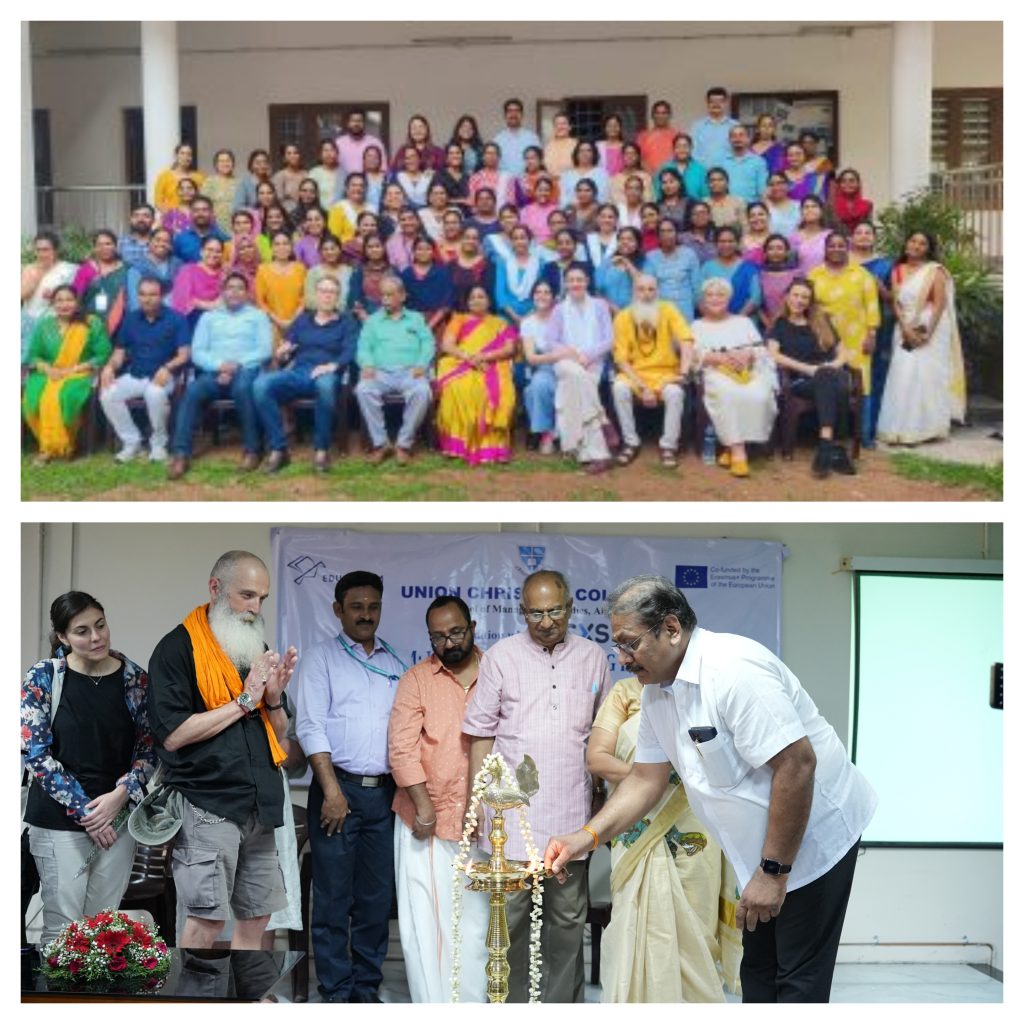 The EDUREFORM vocational training for in-service teachers held in Kerala between 10-12 April, 2023 hosted by CXS Solutions at Union Christian college, Aluva was a comprehensive and enriching program designed to enhance the skills and knowledge of educators. The training focused on various aspects, including modern teaching techniques, innovative pedagogies, technology integration in classrooms, classroom management strategies, and effective assessment methods.

Around 57 teachers in-service secondary school teachers were trained during this period of 3 days. 
The program provided a platform for teachers to interact with experts in the field from Indian and European Universities and share experiences with fellow educators from different schools. Workshops and hands-on activities were conducted to allow teachers to practice and implement the newly acquired knowledge in their classrooms. Additionally, the training also emphasized personal and professional development, encouraging teachers to become lifelong learners and leaders in their educational communities.
Overall, the vocational training for in-service teachers in Kerala not only elevated the quality of education in the state but also empowered teachers to become transformative leaders in the field of education. The most exquisite highlight of the training was the EDUREFORM Tree that was planted in the college premises in remembrance of this Vocational training.
Chitkara University Vocational Training
The final vocational training held at Chitkara University for teachers proved to be highly advantageous, providing numerous benefits to the participants.
The vocational training focused on upgrading the teachers' skill sets, enabling them to adopt modern teaching techniques and strategies. Teachers gained valuable insights into student-centered learning approaches, educational technology integration, and innovative pedagogies, allowing them to create more engaging and effective classroom experiences. The training brought together teachers from diverse backgrounds and teaching experiences. This facilitated a rich environment for collaborative learning, where teachers could exchange ideas, share best practices, and learn from each other's experiences.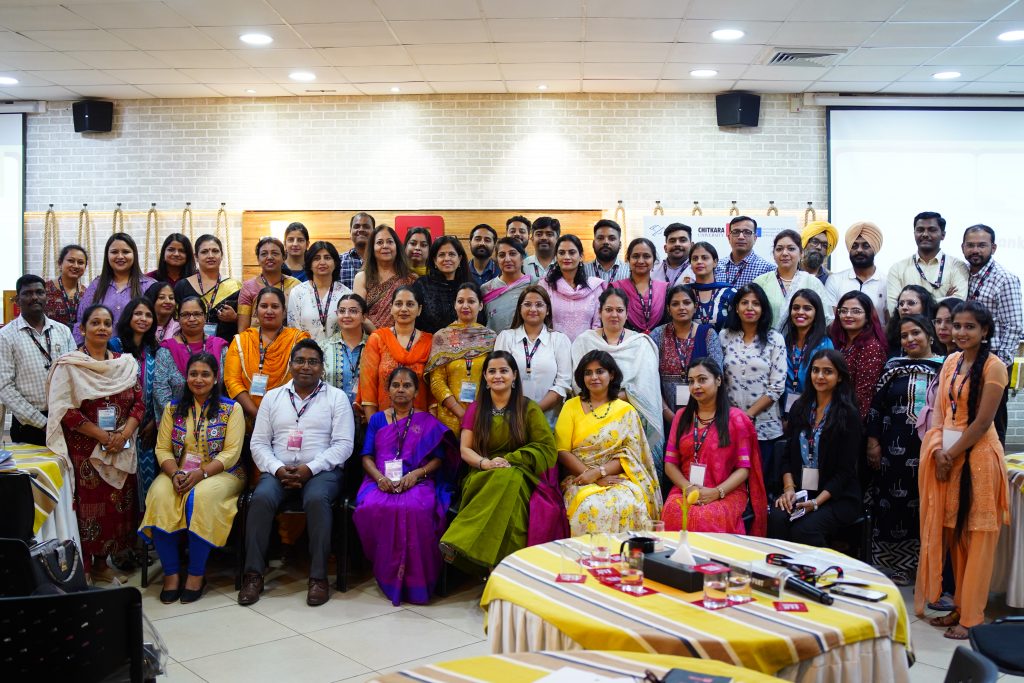 Overall, the vocational training at Chitkara University empowered teachers to become more effective educators, inspiring a positive impact on their students and the broader educational community. By nurturing a culture of continuous learning and growth, the training paved the way for a brighter future in education.
Pedagogical Tool Training at Nashik
On 15th July 2023, Savitribai Phule Pune University, as an EDUREFORM partner, organized and conducted a comprehensive pedagogical tool training session for 60 in-service teachers employed in secondary schools in the Nashik area. The training took place with the valuable support and collaboration of K.K. Wagh College of Education, which facilitated the event on its premises.

The training session was led by a team of expert trainers, including Dr. Vaibhav Jadhav, Ms. Nidhi Waldia, and Mr. Mahesh Mali. Each of these trainers presented specific tools to the teachers: Dr. Vaibhav Jadhav introduced the Microlearning Planner tool. Ms. Nidhi Waldia presented the Elisir and Poison tools. Mr. Mahesh Mali focused on the Concept Formation tool.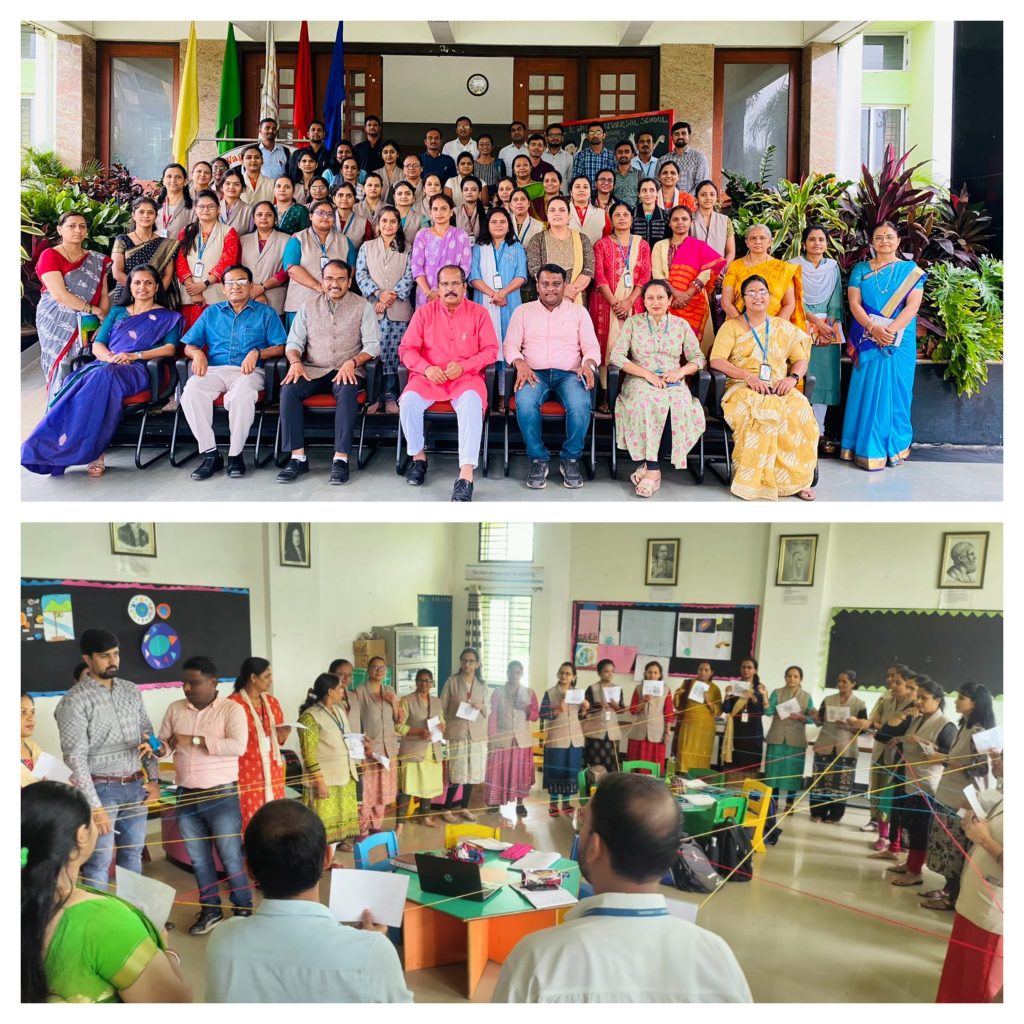 The collaborative effort between Savitribai Phule Pune University and K.K. Wagh College of Education, along with the expertise of the trainers, contributed to the success of the training, providing the in-service teachers with valuable knowledge and insights into using the EDUREFORM tools in their teaching practices. Such initiatives play a crucial role in enhancing the quality of education and professional development of teachers, ultimately benefiting the students and the entire education ecosystem.
Faculty Development Program at Chitkara International School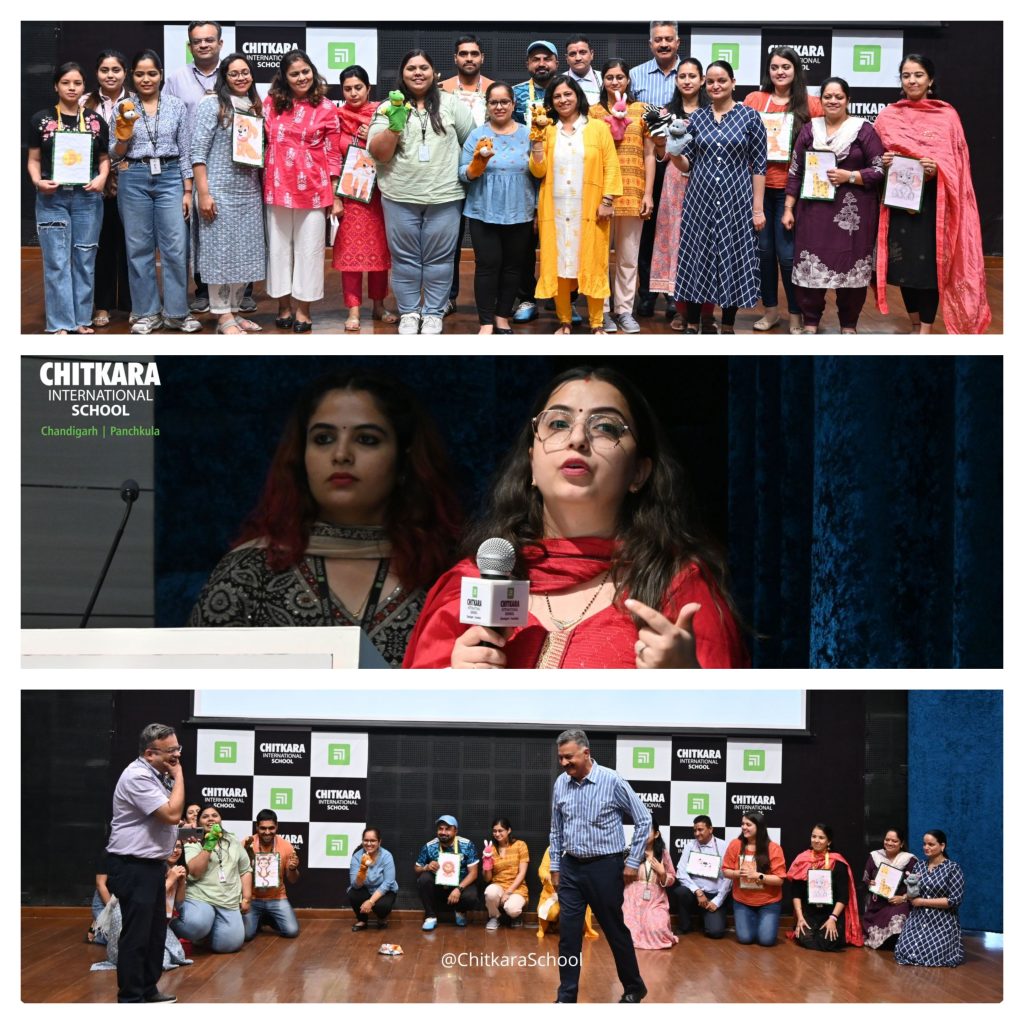 EDUREFORM's vocational training for in-service teachers has shown its transformative power when, Ms Yogita Rai and Ms.Suruchi Nanda, the trainees and beneficiaries from the Chitkara University vocational training organised , "Nurturing Excellence in Education: Empowering Teachers through Continuous Professional Development Program in their respective school. EDUREFORM Innovative tools- Concept Formation and TEAL tools was taught by them during this workshop.

The Concept Formation Tool discussion delved into effective approaches and techniques for helping students grasp abstract concepts and develop a deeper understanding of academic subjects. Also during the session, participants learned about various technology tools and platforms that can be used to facilitate TEAL, such as interactive presentations, virtual simulations, collaborative online platforms, and formative assessment tools.

By sharing their knowledge and expertise, the trained teachers not only empowered their colleagues but also created a ripple effect that extended to their students and the wider school community. The enhanced teaching practices resulting from EDUREFORM's vocational training fostered an engaging learning environment, nurtured critical thinking skills, and sparked a passion for knowledge among other In-service teachers.