Training teachers to mitigate the impact of the 4th Industrial Revolution
In-service teachers are one of the two key beneficiaries of the EDUREFORM Grant. EDUREFORM trains Indian secondary school teachers with a set of innovative pedagogical tools that they can use in their classrooms to promote creativie, critical and analytical thinking skills. EDUREFORM trainers master these pedagogies and they deliver very interactive, informative and engaging training sessions. The teachers trained become our best multipliers to replicate the benefits of EDUREFORM. Our expert trainers from the EDUREFORM Consortium will be imparting 6 vocational training for secondary school teachers – hosted by our 6 Indian partner institutions.
In the month of July, our first vocational training took place, hosted by Chitkara International School, Chandigarh. A cohort of teachers from Chandigarh and Punjab were taught how to master 10 innovative pedagogies. The training was a success in all forms – engaging discussions, interactive activities, frutiful debates, and definitely a lot of learning. 
The Fourth Industrial Revolution has given teachers what might be the greatest responsibility of our time: to upgrade their teaching methodologies so they can unlock their students potential and prepare them with the right skills to thrive in our more and more dynamic societies. Education is not only about giving students the right skills to find a job, it is also the most powerful tool to teach a student how to adapt to the environment – a key component to find happiness and fulfillment in one's life.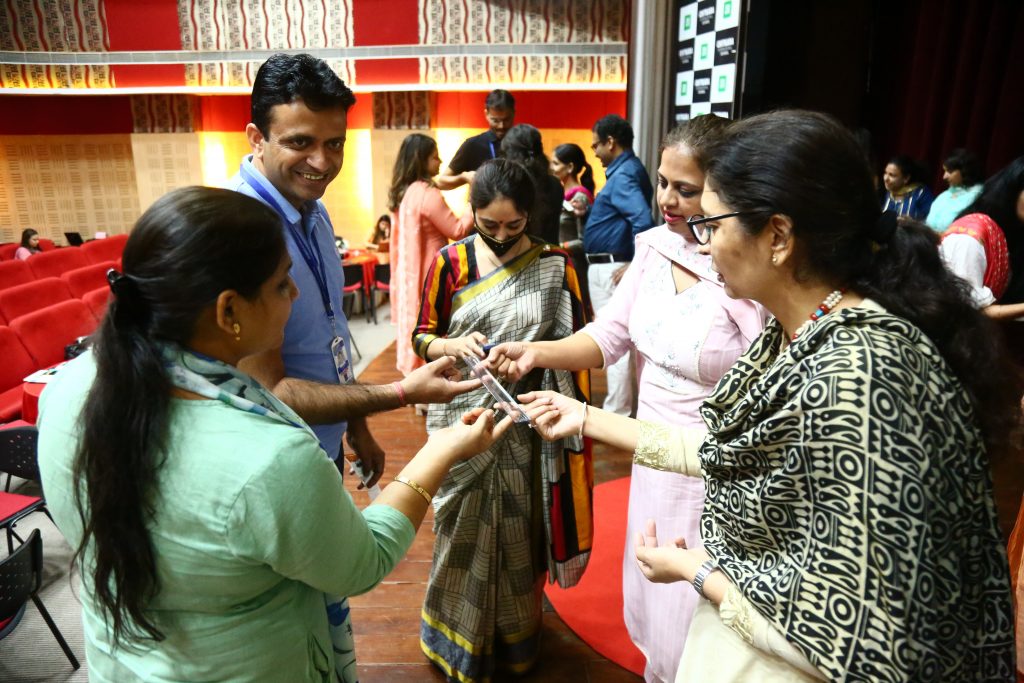 Teachers are now Facilitators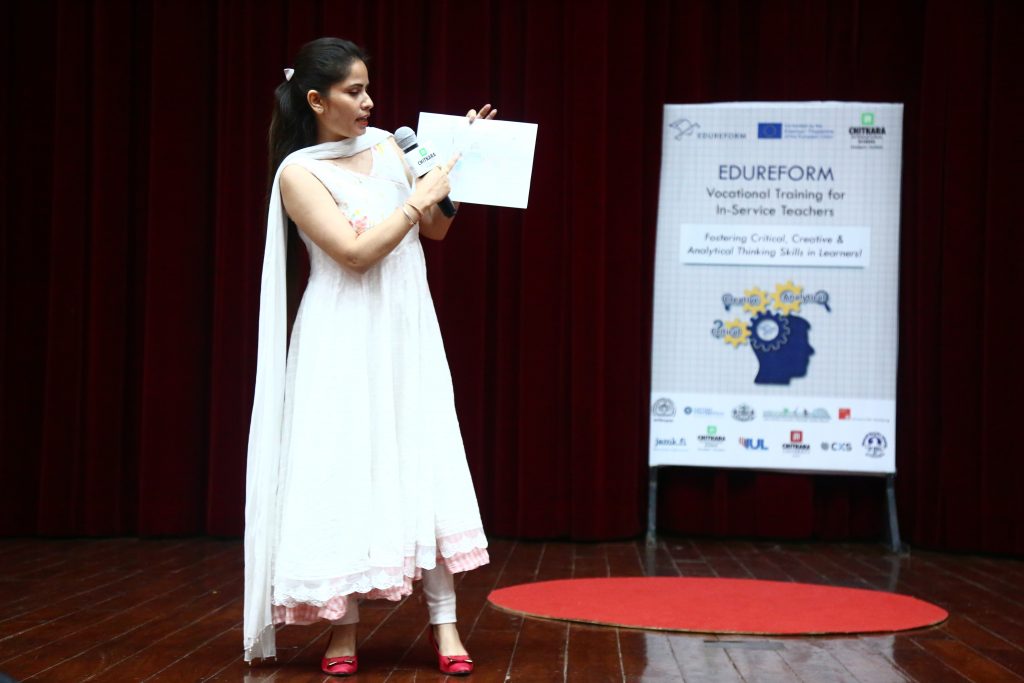 EDUREFORM equips teachers to promote creativity, critical and analytical thinking skills in their classroom. Our set of innovative pedagogical tools are carefully rigorously imparted by our cohort of expert trainers from our partner institutions. They prepare the right environment to explain all the inner workings of the pedagogical tools. The learning is based on theory and practice, giving teachers the confidence and knowledge to replicate the same methodologies in their respective classrooms. EDUREFORM training sessions are the perfect example that innovative pedagogies, engaged teachers and expert teacher trainers, make up for the best formula to achieve Education 4.0.