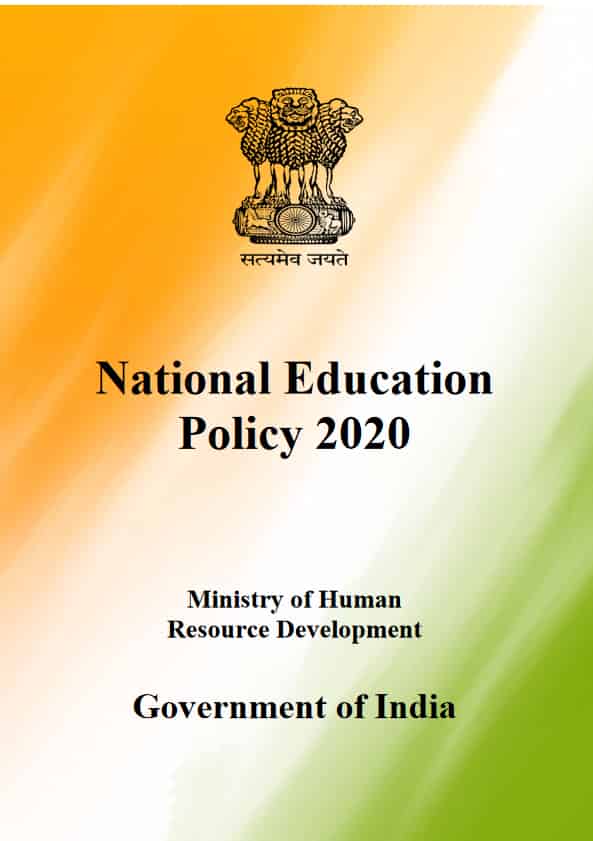 The National Education Policy of India was approved on 29th July 2020 by the Union Cabinet of India. It gives a new vision to the education system of India and replaces the National Policy of Education, 1986.
To develop an equitable society that promotes national development, it is necessary to provide universal access to high-quality education. This will ensure and elevate India's stand in terms of economic parameters, advancement of science and technology, preservation of culture, and promotion of national integration.
The 2030 Agenda for Sustainable Development Goal 4 (SDG4), adopted by India in 2015, reflects the development of education globally. It seeks to ensure "ensure inclusive and equitable quality education and promote lifelong learning opportunities for all" by 2030. To achieve this goal, the reconfiguration of the entire education system in India is required that promotes and fosters understanding and learning, which will help us to meet all the critical targets and goals of SDGs.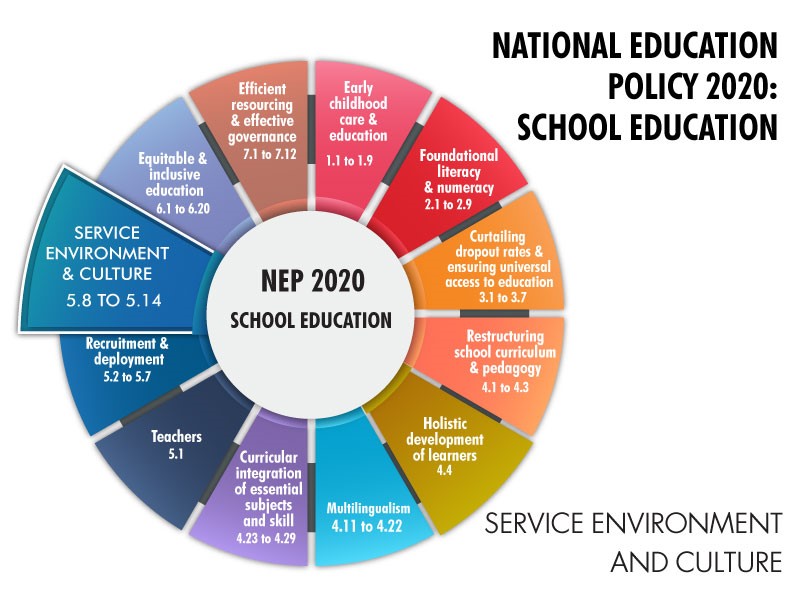 Fundamental principles of NEP 2020-
To promote the holistic development of students in academic and co-curricular activities by identifying, recognizing, and fostering the capabilities of every student. This will be done by sensitizing parents and teachers, who will play a key role in achieving these objectives.
By Grade 3, strong focus on the achievement of foundational literacy and numeracy.
Providing flexible programmes, which will enable learners to choose according to their interests and talents.
Removing harmful hierarchies, encouraging multidisciplinary holistic education and no hard separation between sciences and arts, or co-curricular activities, which will enable the child to pursue what he/she likes; thereby encouraging the unity of knowledge.
Emphasis on critical thinking, and creative thinking which will help students to analyze tasks logically, enable them to think out of the box, and enhance their decision-making capabilities.
Emphasis on conceptual understanding, and life skills, to reduce rote learning and enable them to understand the meaning of the topics being taught.
Emphasis on moral development and life skills, with a strong focus on ethics, and human and constitutional values, which will enable students to develop empathy, liberty, responsibility, respect for elders, courtesy, and justice.
Emphasis on promoting multilingualism, respect for diversity and local context, extensive use of technology, full equity, and inclusion during teaching and learning, to help students thrive and remove language barriers
Enabling teachers and faculty by providing professional development, a positive work environment, and service conditions to help them achieve their goals.
A strong focus on research and continuous review of progress to ensure the best development and education.
Emphasis on quality education to be considered a basic right for every child.
Pride and rootedness in India and its rich diverse culture and traditions.
Written By- Anushka