As all our readers already know Rashmi, the creator of the EDUREFORM logo, and the workshops she conducted at Chitkara University, Chitkara International School, University of Latvia, and Liceo Artistico school in Italy, this time she conducted an amazing workshop for the B.Ed. and M.Ed. students of The Maharaja Sayajirao University of Baroda.
Not only that, her sister Roshni, who was in the Top 5 of the Edureform Logo contest, joined her in conducting the workshop!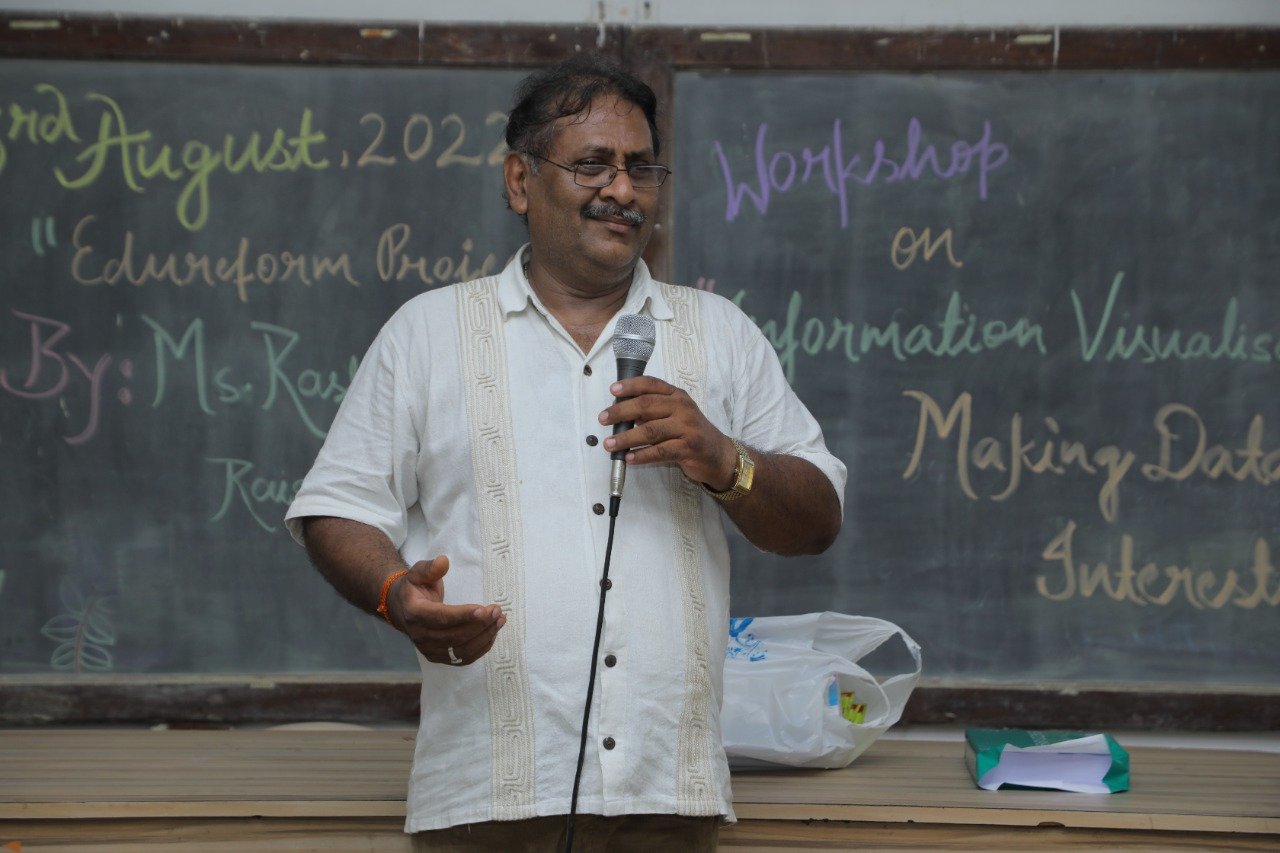 The workshop began sharp at 3:30 pm. The students were extremely excited! Ms. Anushka, Innovation Manager, Edureform Project welcomed all the students and explained to them what the EDUREFORM project is all about, who is co-funding it, its aims and objectives, and the logo contest. She invited Professor Ashutosh Biswal, one of the key members of the project, who explained the logo's role, aims, and purpose in detail by linking it with the Project's short and long-term goals and objectives! Professor Biswal highlighted that the sustainability of the project should be felt for years and it should make an impact for generations to come! He then invited Ms. Rashmi Raisinghani and her sister Ms. Roshni Raisinghani.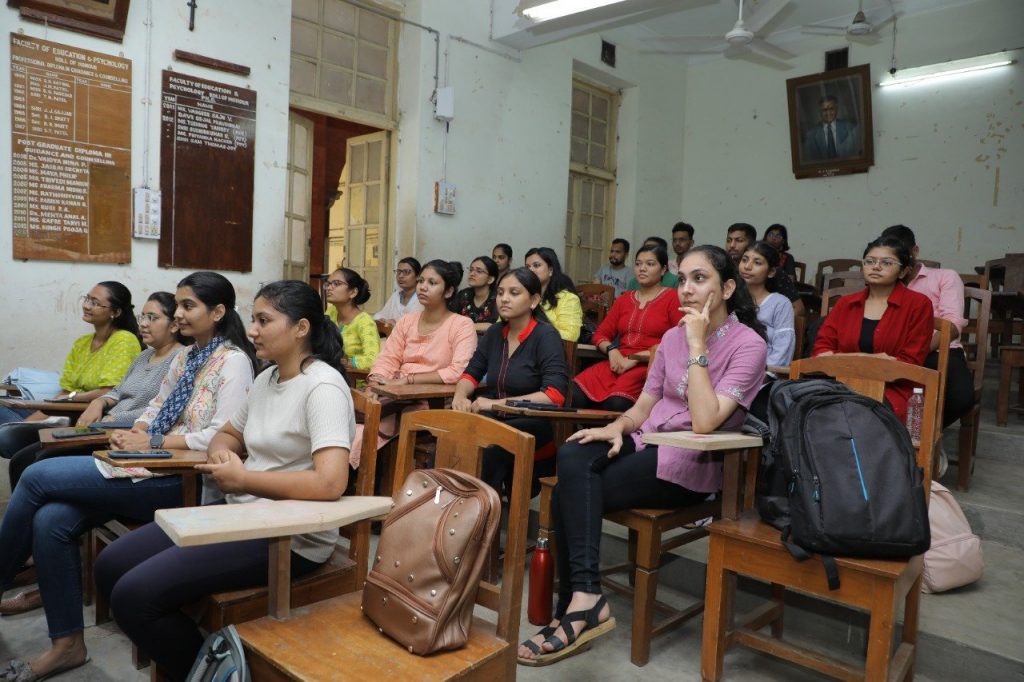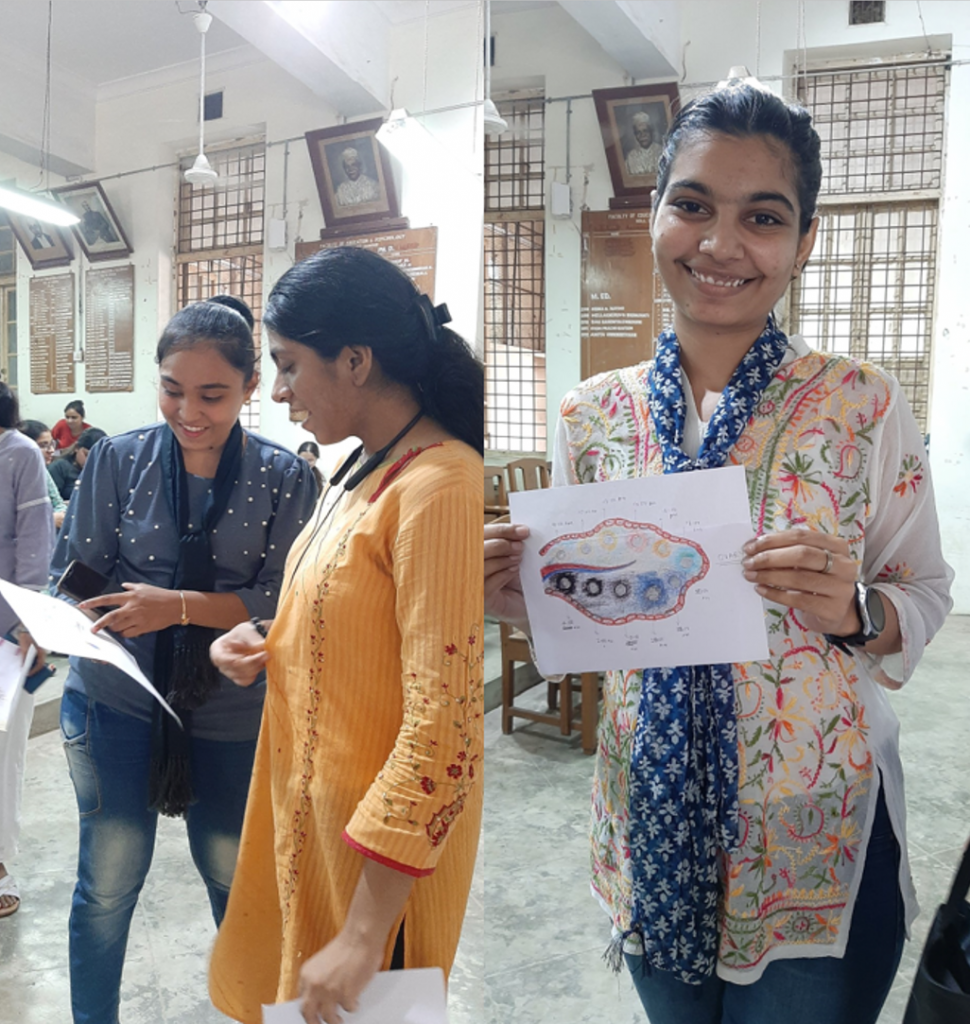 Rashmi and Roshni explained through their presentation that basic comparative analysis should be done, whenever any data is presented.
She informed the steps the participants can use to make the data interesting, which include-
Step 1. Collecting data
Step 2. Cleaning of data
Step 3. Preparing the data
Step 4. Coming up with ideas
Some enthusiastic participants started preparing their sketches right away with the pack of crayons and colours presented to them, others brainstormed with each other, and some googled to find data that they can use to visually make it look interesting.
After they prepared their designs and data, all of them, one by one, eagerly waited to show their designs to Rashmi and Roshni and explained to them the purpose.
To relate art with education, Roshni emphasized the application of "Information Visualisation- Making data look interesting" in education will increase motivation, and the ability to connect and make boring data look interesting.
All the participants enjoyed the workshop thoroughly and were glad to be a part of it.
Written by-Anushka